How To Browse With Split Screens In iOS 10
by TeachThought Staff
Though begrudgingly, it seems as though Apple is finally trying to improve the multi-tasking features of its mobile hardware.
Among the changes in iOS 10–for the iPad and iPad Pro, anyway–is the ability to browse with a split-screen view. This means that rather than simply have 'tabs' open, you can have two functioning and active browser sessions open at once.
The useful video above from 9to5Mac goes into detail about now only how it works, but what it can and cannot do. We've included a brief summary of the more important details below, along with two screenshots of how it works.
How To Browse With Split Screens In iOS 10
Short, quick version: Open two tabs, 'grab' one of the tabs and drag it off-screen to the right or the left, and iOS 10 will automatically split the view equally between both sessions.
Here is, obviously, the single, non-split view: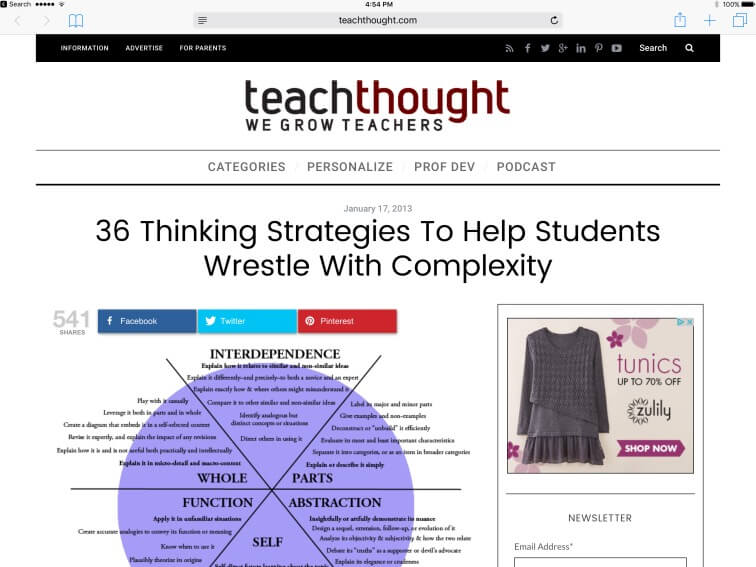 And here we are with the split-screen view: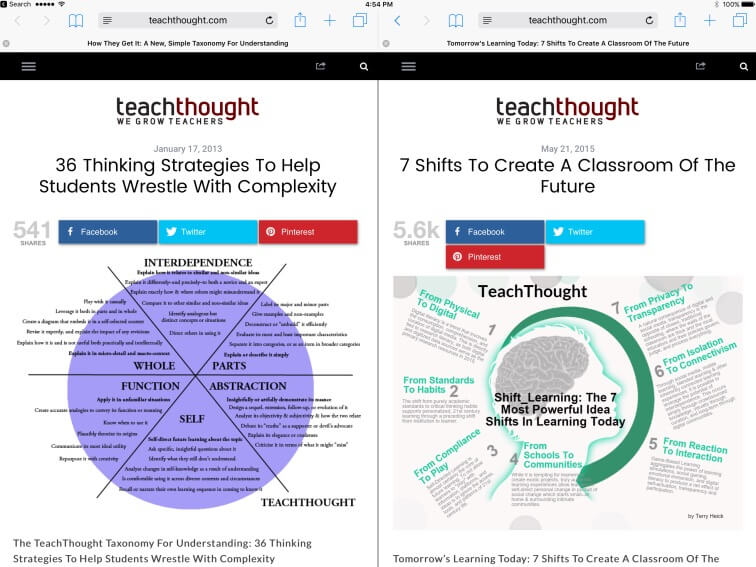 How To Browse With Split Screens In iOS 10
What You Need (as of iOS 10)
iPad or iPad Pro
iOS 10 (it's 'new' as of i0S 10)
Safari (not Chrome, for example)
What You Can Do (as of iOS 10)
Use two functioning and active browser sessions open at once
What You Can't Do (as of iOS 10)
Resize the windows
Split the browsing windows to a ratio other than 50/50
How To Browse With Split Screens In iOS 10