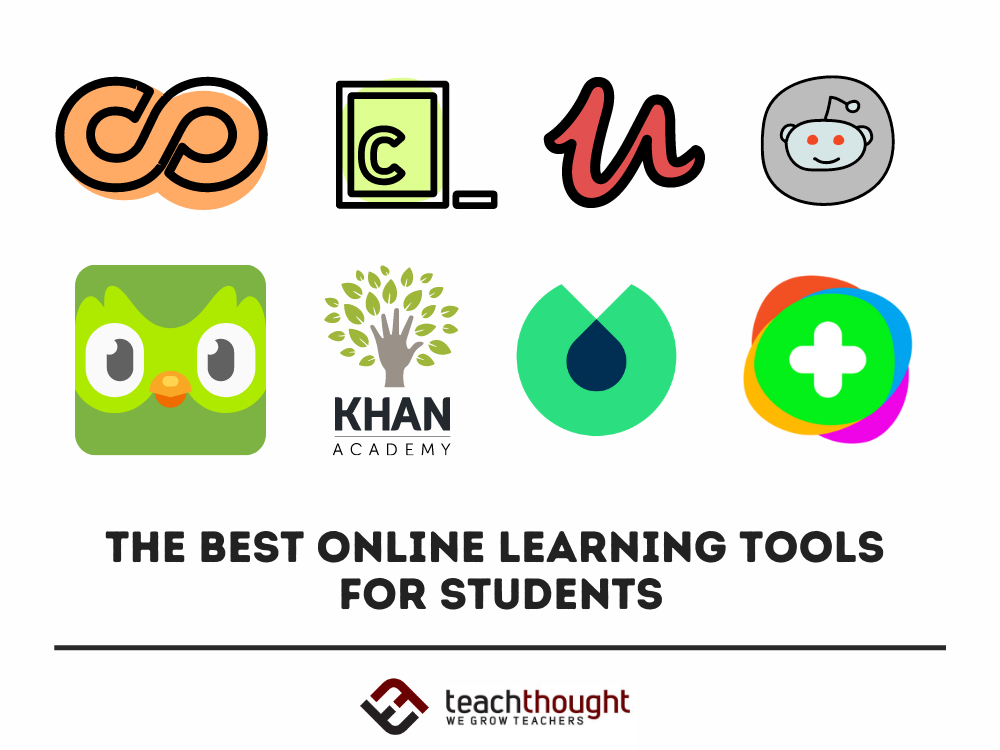 What Are The Best Online Learning Tools For Students And Teachers?
This post is sponsored by Kdan Mobile. You can read more about our sponsored content policy here.
The rise of remote learning and the need for online learning tools have shot up in the past year, due to the pandemic. As the post-pandemic era is getting closer, many COVID-related implementations, like social distancing and masks, will slowly fade away. However, effective digital learning tools will always be in demand. The pandemic was a major catalyst for schools, educators, and students around the globe to 'go digital.'
As students may still be remote, Kdan Mobile's creative tools can help teachers develop class activities as well as help students grow in their learning process. Kdan's unique applications and tools like PDF Reader, Animation Desk, NoteLedge, Markup, and Write-on Video are multi-faceted and geared towards students and teachers of all types.
These software programs have features that help teachers and students manage documents and convert files, take notes and create moodboards, collect and annotate articles online, as well as edit videos. The applications are all free for download.
1. PDF Reader
As our world becomes increasingly more digital, paperless file and document sharing and editing have grown in demand. PDFs and other digital files can decrease the gap between online and in-person learning, and streamline processes, including submitting homework, sharing files with students, and more. PDF Reader offers functions to freely edit original documents with highlighters, comments, drawing, as well as convert files to all different types of documents (.pdf, .docx, .ppt, and more). Additionally, PDF Reader allows you to engage with students and documents easily.
2. Markup
Markup is another powerful digital learning tool for students and teachers alike. It features highlighting, annotating, and collection tools for articles and documents; additionally, academics can create project teams and share their documents freely. Advanced AI Auto Summary also makes it possible for students to easily summarize any article or web page at the click of a button. Teamwork and collaboration for article sharing can now be streamlined, with each student doing their own work while also being able to see other students' work in real-time.
3. Quizlet
Every student has their own study methods, and Quizlet has a solution for everyone. By taking traditional flashcards and digitizing them, Quizlet revamps traditional studying while also implementing machine learning and learning science to better tutor students. Students can make free accounts, add study sets to specific class folders, share with classmates, as well as learn through review and practice. Quizlet even offers unique games and competitions that make it fun and rewarding for students to study.
4. NoteLedge
NoteLedge isn't your typical note-taking app. Digital note-taking is big nowadays — not just the boring typing kind. NoteLedge promotes digital note-taking with multimedia features, streamlining the note process the way you like.
Not only are there templates, many pens, and other editing tools for taking notes and making mood boards, NoteLedge supports inserting audio recordings, and videos into notebooks. It also allows students and teachers alike to drag and drop images or texts from online resources into notes with a web clipper. Teachers and students can easily export notes to PDFs with audio and videos, as well as switch to presentation mode to present to an online audience.
Animation Desk gives students a taste of animation production. Animation instructors can easily teach students how to create storyboards and animation sequences, as well as invite them to export their own cartoon videos. It's available across Android, iOS, and Windows platforms, making it accessible for students across all devices. Animation Desk is user-friendly and can perform well for beginners and professionals alike.
Videos are crucial in our digital landscape today. Students learn well through watching well-done videos, and teachers can utilize video in many different ways to enhance learning. Videos can be made for instructional purposes or given as homework assignments. Regardless, Write-on Video is a prime resource for students and educators to easily plan video outlines, make storyboards, and edit videos.
7. Coursera
Coursera is at the forefront of the movement of traditional learning's gradual shift to hybrid and online learning. Simply put, the site collaborates with universities, companies, and organizations to offer online courses, certifications, and degrees in a variety of subjects. Learn about anything from User Interface Design to Facebook Marketing — Coursera has a wide variety of available courses for the lifelong learner. Coursera can be implemented into classroom study or utilized for learning a new skill or achieving a new certification by anyone from anywhere in the world.
8. Reddit
Reddit, though not a traditional learning platform, provides a new angle and platform to supplement online learning. It is a "social news aggregation, web content rating, and discussion website" that students can connect and communicate on, typically anonymously. Reddit is home to thousands of discussion communities, with anything from career help (r/careerguidance) to a discussion about certain topics (r/APStudents). Reddit can be a great place to look to find people in the same boat as you, whether you're a teacher, student, or just a learner.
9. Brilliant
Brilliant is a learning platform that promotes scientific and critical thinking, problem-solving, and content knowledge through interactive lessons and assessments. Best of all, Teachers can also apply for a free account at Brilliant here.
10. MasterClass
MasterClass offers users the opportunity to learn from over 100 of the world's leaders in categories like cooking, storytelling, interior design, photography, and more. Stream a single video or an entire course — content can double as mini lesson supplements for students, as well as professional development for teachers and school leaders. Writing, science, technology, art, business, music, social studies, and physical education teachers will find value in courses like "Neil Gaiman Teaches the Art of Storytelling," "Neil deGrasse Tyson Teaches Scientific Thinking and Communication," "Doris Kearns Goodwin Teaches U.S. Presidential History and Leadership," and "Elaine Welteroth Teaches Designing Your Career."
11. YouTube
Of course, we couldn't leave out one of the most expansive video hubs on the internet. Want to learn how to do literally anything? Look it up on YouTube, where teachers and students can search for videos on a wide range of content areas. Build student agency by showing them how to publish media projects, post recordings for blended or remote learning purposes, and keep students engaged with relevant, up-to-date content.
12. Quora
Wondering minds will find answers to intriguing questions through Quora, a question-and-answer forum where users can submit questions and answers, as well as make comments on responses submitted by other site users. Naturally, educators might wonder if Quora content is credible — Quora uses voting (up or down) to promote high-quality responses and encourages site participants to use their true identities. Community members can build a strong reputation for submitting consistently factual responses.
13. Blinkist
What if you could understand the plot of a text in the blink of an eye? While Blinkist isn't that fast, it can still provide a professional summary to some of the world's most popular and successful non-fiction texts…all in less than 15 minutes! Educators may find this tool useful when working with lengthier, more challenging texts. It can be a useful resource for helping students analyze and summarize secondary sources for research projects. Users can also access audio versions for most of the site's summaries and sync summaries to Evernote or Kindle.
14. Duolingo
Learn up to 19 languages in a fun, gamified environment with Duolingo — it's hard not to get addicted to unlocking new levels with Duolingo's short, multimodal lessons. Translate phrases from one language to the next in written and verbal form. Select words to arrange complete sentences after you hear a phrase. Gain extra points for completing a lesson without making any errors. Duolingo allows students to move at their own pace and receive real-time feedback on common mistakes.
15. Khan Academy
This expansive library of standards-aligned practice exercises and supplemental instructional videos on a variety of subjects — including K-12 math, grammar, science, history, AP courses, SAT prep, and more — allows students to learn at their own pace. The best part? It's free for all students and teachers!
16. Flip
With Flip, teachers can create 'grids' (which are like discussion forums) to facilitate online video chats. Teachers can pose questions, and students can post their responses in video form; additionally, students can respond to other students' responses. Flip takes the pressure off of contributing to real-time class discussions; students have time to consider their responses, record them, and re-record them, if needed. Students can also add emojis and other fun add-ons to individualize their contributions.
17. Udemy
This learning and teaching 'marketplace' hosts over 150,000 courses accessed by over 40 million students! Their topics are mostly focused on STEM-related subjects, including web, mobile, and game development; entrepreneurship; business analytics and intelligence; digital marketing; graphic design and illustration.
18. BrainPOP
BrainPOP holds a curation of engaging online learning games, instructional animations, and other activities designed for differentiation. Lessons strive to use humor and relevance to reach unique learners and challenge them to reflect, make connections, and engage in inquiry-driven learning. Grades K-3 topics include science, health, reading and writing, social studies, math, and arts and technology. Grades 3-8 include the same subjects, as well as English, SEL, engineering and technology. BrainPOP also spotlights special topics like ecosystems, mindfulness, and digital etiquette.
19. SplashLearn
SplashLearn is taking online mathematics learning by storm! Students can play games focused on the following math topics: place value, addition, subtractions, multiplication, fractions, decimals, geometry, time, and counting money. SplashLearn also offers ELA games related to reading and writing, phonics, letter names and sounds, rhyming words, sight words, and more.
20. Codecademy
Students can learn to code for free with Codeacademy. Their most popular, self-paced learning courses offer topics on Python, front-end engineering, JavaScript, HTML, web development, data science, and more. Beginners to coding can access the basics of programming languages, which more experienced learners can build upon their foundational skills.