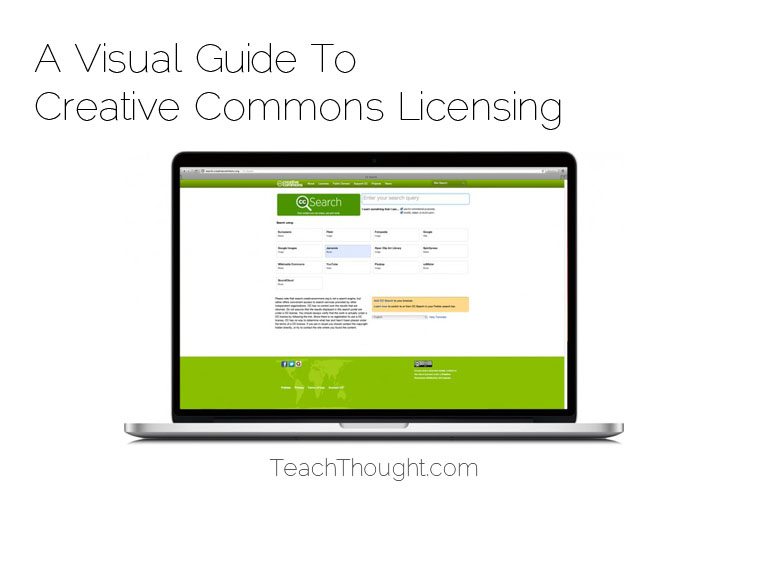 A Visual Guide To Creative Commons Licensing
Creative Commons licensing was one of the best things that ever happened to the internet.
Where once the internet was an untamed beast overran by plagiarism, non-attributed image theft, copyright confusion, and super shaky sense of who owns what–well, really that hasn't changed for most. But for those paying attention, Creative Commons licensing offers an oasis of both simple rules and a communal framework that allows both media publishers and media consumers the ability to be on the same page.
This is especially important in education, where teachers and students take to the internet daily to find, curate, publish and share every form of digital media. Often teachers end up in 1 of 2 camps:
1. The teacher that refuses to show a video unless she has a signed, handwritten letter from the video publisher in her hand.
2. The teacher that plays, copies, or otherwise uses anything she finds and hopes for the best.
With this context in mind, the following graphic from foter.com does an excellent job of putting all of the need-to-know information in one very visual package that's easily shared and saved. And if this isn't enough, you can always head directly to the source itself: creativecommons.org/

A Visual Guide To Creative Commons Licensing; image attribution foter.com