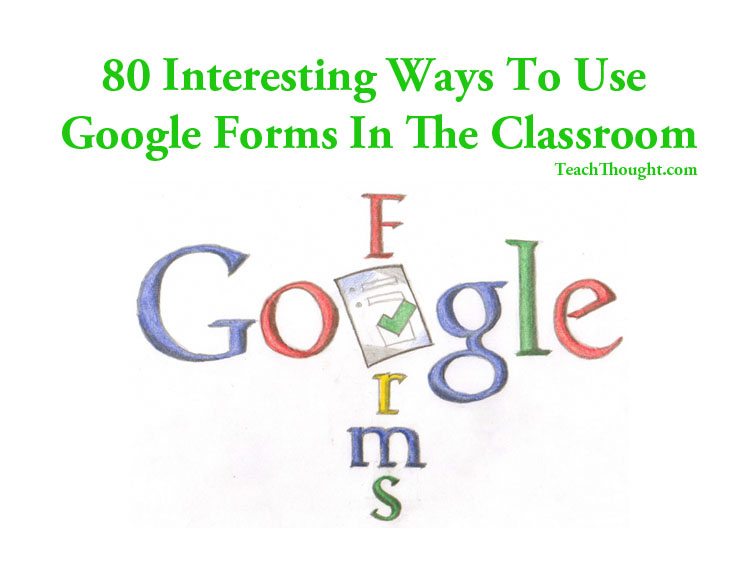 What Are The Most Interesting Ways To Use Google Forms In The Classroom?
by TeachThought Staff
When you think of innovative, edgy, compelling uses of technology, Google Forms isn't exactly the first thing that leaps to mind.
While you'd probably prefer a piece of hardware that's affordable, easy to use, and mobile that allows students to direct their own mastery of content in peer-to-peer and school-to-school learning environments, for now you just might have to settle for a spreadsheet.
No, wait. Come back. Hear us out.
Spreadsheets are simply a kind of framework, yes? A digital grid to separate–but yet group–students, standards, assessment items, and other moving parts of the industrialized model of learning?
And they have built-in formulas to perform calculations, visualize data, and communicate information in ways we–and students–are not used to seeing, right?
So maybe a self-grading assessment? The results of a survey?
Questionnaires? Reading inventories? Interest inventories? A mastery-by-standard database?
See, I told you it's not so bad. For 79 other ideas, see the presentation here by Graham Attwell. Even if only 3 fit your needs, that's 3 more tools in your tool belt.