Mac Hack: How To Use Your iPad As A Second Screen Without WiFi
by TeachThought Staff
Looking for some extra screen size out of your MacBook or Mac computer? If you have all three of the following, you may find some use in Duet Display.
1. An iOS mobile device (iPad or iPhone)
2. An OSX laptop or computer (MacBook Air, MacBook Pro, or iMac)
3. The need (or perceived need if you have the habit of buying things because they're interesting rather than because you're going to actually use them) for a second screen
We just paid $14.99 for use here, and so far are intrigued with its lag-free speed.
What is it?
Duet Display is an app developed by ex-Apple display engineers, which is a pretty compelling attempt to establish credibility to set this app apart from the other second screen apps that aren't fast enough, reliable enough, or are otherwise too janky to use.
The big idea here is to use your mobile (or more mobile) device to give yourself an extra visual slot for your work. Or your students' work. And unlike Apple TV or other methods of displaying this content and that screen, this one doesn't depend on WiFi, but rather your Lightning connection instead.
In their own words, the app developers explain below.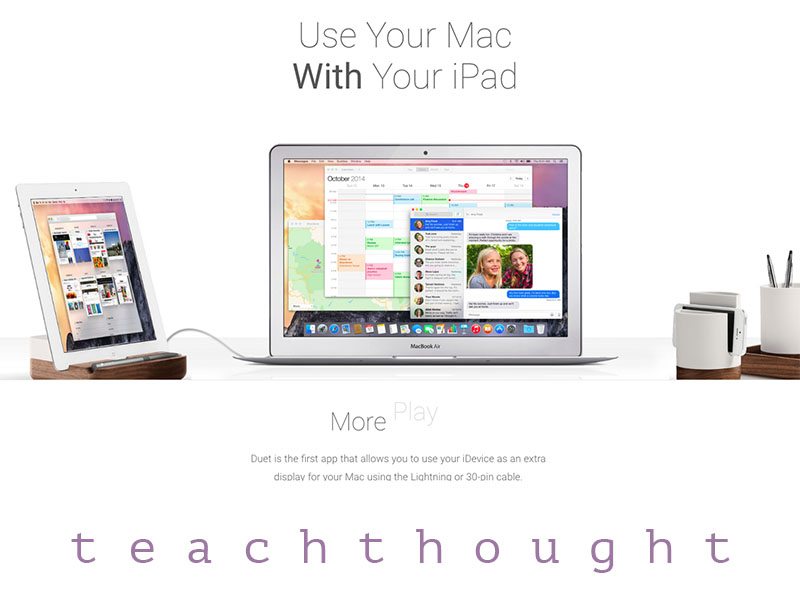 What's the big deal?
"Duet is the first high performance solution to use your iPad as a second display for your Mac. Unlike other second display apps, duet's display has zero lag."
Who made it?
"Duet (was) created by a team of ex-Apple display engineers. Our area of expertise is specifically doing what duet promises. We build a very high quality product and stress ease of use and reliability."
How does it work?
"We accomplish this by turning your iPad into a second display using the USB to 30 Pin or Lightning connection. It is far more stable than Wi-Fi, especially for people on the go. You don't have to worry about your 802.11n network, your router settings, whether you're on a VPN, or if you're downloading or uploading too much data to use your display. Duet just works."
Okay, so I download the Mac app and iOS app. What hardware does it work with?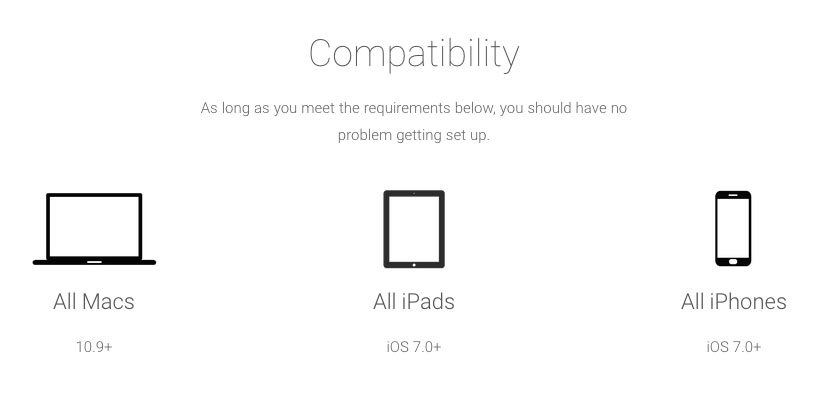 Mac Hack: How To Use Your iPad As A Second Screen Without WiFi