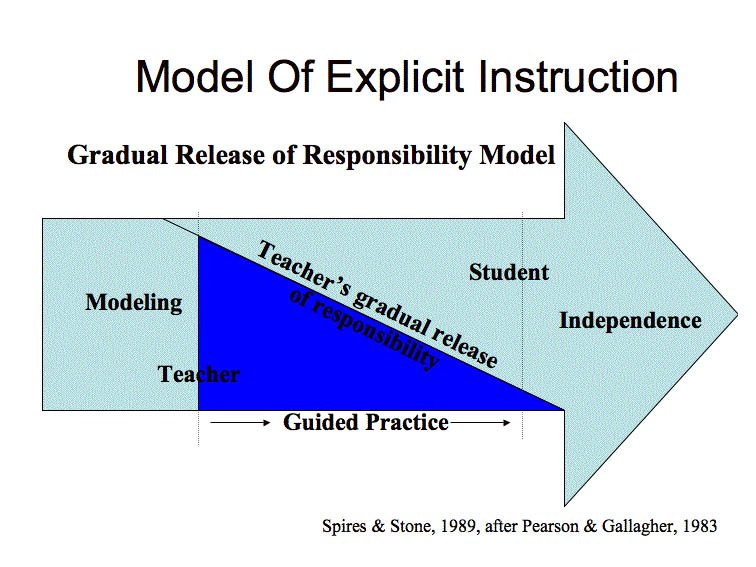 A Well-Made Gradual Release Of Responsibility Model
by Terry Heick
The gradual release of responsibility model is a key tenet of formal learning, from basketball courts to apprenticeships to academic classrooms. In short, show me, help me, let me implies a lot:
What The Gradual Release Of Responsibility Model Implies
1. That there is something new unmastered (and hopefully worth mastering)
2. That the learner is working within their ZPD–the work can be done with the support of a "More Knowledgeable Other" (show me)
3. That there is a MKO available and attentive to the personalized learning needs of the learner (help me)
4. And crucially, that the goal is independent application (let me)
The graphic below (that we came across here) is described by its authors as a model of explicit instruction–of straight-forward pedagogy and teaching–and that's true. But it's also a powerful actuator for self-directed learning. Built-in to this idea is progress not towards mastery, but independence–and hopefully self-initiated transfer of understanding.
Do you find the gradual release of responsibility level more useful at the lesson, assessment, or unit level?
Or all 3?
Image attribution flickr user sharonmollerus and Spires & Stone 1989, after Pearson & Gallagher, 1983; rti.wikispaces.net