50 Of The Best Teaching And Learning Apps For 2016
by TeachThought Staff
What are the best teaching and learning apps for 2016? That's a good question this post looks to answer.
Every year, we put together a collection of what we believe are the best teaching and learning apps for that year. (Here, for example, is our 2015 version of the list below, where you will notice about half the apps are the same, and half have changed. That's not bad for progress, is it?
This year, we were asked by the good folks at Easelly (the infographic and visual data platform) to create a collection of resources that while including their apps, would curate a lot of good stuff teachers would benefit from in 2016. Since we were preparing to release our TeachThought Editor's Choice: 2016 Best Teaching and Learning Apps–and have used Easelly for years ourselves–we combined the two projects to give you something you can use to guide your #edtech integration this year.
Additionally, Easelly has created a free eBook–How to Use Easel.ly in your Classroom–which is a useful tool for teachers integrating Common Core standards, for example, which call for students to work with different mediums to extract key ideas and data. (See Exactly What The Common Core Standards Say About Technology, for example.)
We're going to share our criteria for making these kinds of judgments in a separate post on evaluating edtech. In the meantime, here are the results, a subjective list of 50 of the best teaching and learning apps for 2016.
50 Of The Best Teaching And Learning Apps For 2016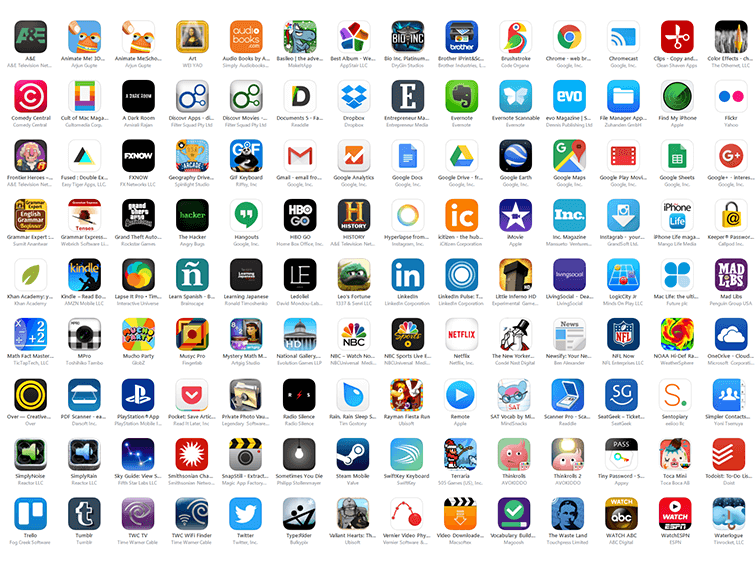 50 Of The Best Teaching And Learning Apps For 2016

TeachThought Editor's Choice: The 50 Best Educational Apps For iPad In 2016
TeachThought Editor's Choice: The 50 Best Educational Apps For iPad In 2016
Disclosure of Material Connection: This is a "sponsored post." The company who sponsored it compensated us via payment, gift, or something else of value to write it. Regardless, we only recommend products or services we use personally and believe will be good for our readers. We are disclosing this in accordance with the Federal Trade Commission's 16 CFR, Part 255: "Guides Concerning the Use of Endorsements and Testimonials in Advertising."
50 Of The Best Teaching And Learning Apps For 2016