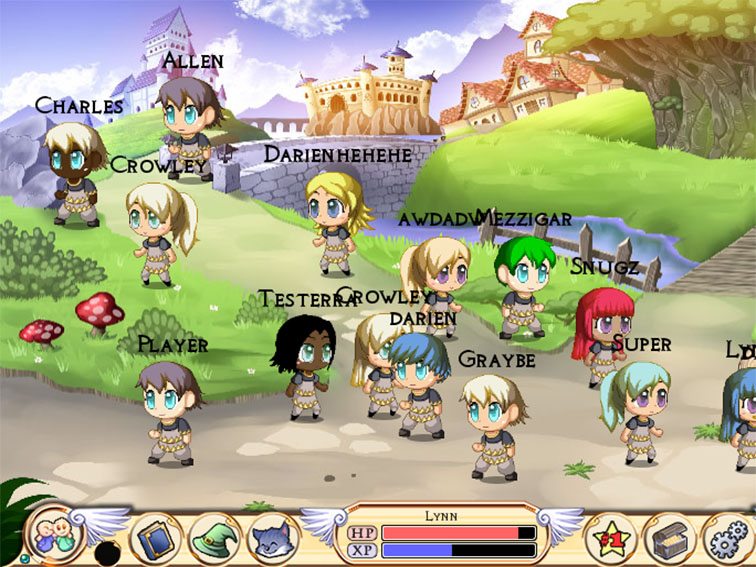 Prodigy: A Math Game For Skill Building K-8
contributed by Richie Saltzman, prodigygame.com
This is a sponsored post from Prodigy Math, a free-to-play game with paid memberships available
What Teachers Need To Know: Prodigy Math is a web-based (not app-based) math program aligned to the Common Core State Standards for Grades 1-8.
1. There are over 1200 crucial math skills for grades 1 – 8
Prodigy has content from all major topics and will seamlessly cover Grades 1 – 8 to help ensure your students are ready for standardized testing.
2. You can address every child's individual needs
With a diagnostic test to place students in the correct grade, embedded assessments, and automatic differentiation, Prodigy ensures that each one of your students succeeds at their own pace.
3. You can inform your classroom with 24/7 reporting
Everything your students work on in Prodigy is reported back to you in real-time. Quickly see which skills your students have mastered, and where they may need some additional support.
4. Teachers never pay for Prodigy
All math, reporting, and access to the program is free, and free forever. The only way that we make money is a completely optional parent upgrade, which only unlocks extra game content (e.g., new hairstyles for a student's character), and has absolutely no impact on Prodigy's educational quality.
5. Over 1200 crucial math skills for grades 1 – 8
Prodigy has content from all major topics and will seamlessly cover Grades 1 – 8 to help ensure your students are ready for standardized testing.
What Are The Features & Benefits Of Prodigy?
Prodigy offers 1,500+ math skills ranging from first- to third-level DOK. On the lower end, students practice fluency and knowledge of basic concepts and routine procedures. On the higher end, they interpret and understand what the question is asking. Educators and parents use Prodigy to help elicit a deeper understanding of the underlying math principles to ensure students don't just grasp new knowledge — but learn to apply it, too.
With more and more educators embracing game-based learning, it's important to evaluate and choose the program that works best for you and your students. Game-based learning should not be a replacement for conventional classroom instruction but rather used as a support tool to engage students and encourage practice, as well as develop 'soft skills' that can promote the 'whole child' while also improving academic achievement. This is where a math game we made comes in: Prodigy Math Game.
Prodigy is a free, adaptive math game that integrates common-core math (grades 1-8) into a fantasy style game that students love playing. Prodigy takes game-based learning a step further and provides teachers with a powerful set of reporting and assessment tools that allow them to easily identify trouble spots, differentiate instruction, and better manage classroom time. Prodigy has recently expanded its content offering to include skills that align to the Math Florida Standards (MAFS) and the Texas Essential Knowledge and Skills (TEKS).
And as a web-based game, Prodigy can be accessed at school and at home on virtually any device.
Teacher Endorsements
Over 1,000,000 students and 50,000 teachers use Prodigy for free math practice and it's easy to see why. Here's what teachers we spoke to had to say about the program.
Sarah Z, Grade 5 Ontario Public School
"As a 5th-grade teacher, I have students working at various grade levels and Prodigy helps in differentiating my instruction to suit their individual needs. I really like using the assignments feature to assess each of my students for both diagnostic and formative purposes. One of the main reasons I choose Prodigy to supplement my students' math learning is that I can choose and align the questions that are asked in the game with the specific strand and expectation that I am teaching in class. When I tell my students that we are having a quiz using Prodigy, they couldn't be more excited to complete it! They absolutely love the game and ask to play it anytime they have the chance."
Shoshanna Cohen, Grade 2 Seattle Public School
"I teach 2nd grade in a dual language classroom in Seattle. I have many extremely low and unmotivated students and math is by far their hardest subject. We practiced how to log on and how to begin and I let them soar from there. I have never had such excited students. They love Prodigy Math Game and those who have computer access at home, are spending a great amount of time mastering skills outside of the classroom. I am able to differentiate lessons for my higher students and go back to the basics for my lower students. I am thrilled with the program and love the fact that it's free!"
Other Features
Prodigy is designed to engage students using adaptive technology to cater to each individual. Prodigy's personalized approach identifies gaps in students' understanding and works with them by pulling them back to prerequisite skills and then scaffolding them forward through more difficult concepts.
Prodigy has also built out tools like virtual manipulatives, which teachers can use to walk students through solving certain problems. It has a fantastic assessment feature as well, which allows teachers to customize the content and align the game with what they are teaching in class. Assignment questions are integrated right into the game so students have no idea they are working on an 'assignment.'
The program was designed to be user-friendly and make teaching math easier and learning foundational math skills more enjoyable for students.
Prodigy: A Math Game For Elementary Skill Building