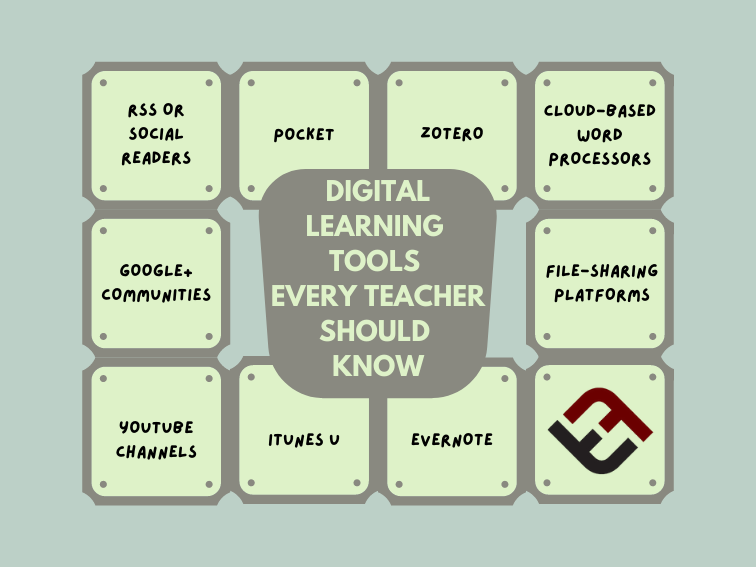 9 Digital Learning Tools Every 21st Century Teacher Should Be Able To Use
by TeachThought Staff
The 21st century is a time of rapid change, and while the brain may not be changing (much), the tools we use to feed it are.
This puts the 21st century teacher in a critical spot–of mastering constantly evolving technology and digital learning tools–the same tools their students use every day.
So below, we've started with 9 such tools, but this is obviously just scratching the surface. This list is not meant to be exhaustive (obviously), or even authoritative (but rather, subjective). This is the 21st century, after all. Months after this post is published 2-3 of these tools could be outdated, and if this turns up in the Google search results of a query in 2018, they may seem downright laughable, but here and now, this is a fairly accurate litmus test of what the kinds of tools the average 21st century teacher can be expected to use and master.
And incidentally, it pairs nicely with a related post, 36 Things Every 21st Century Teacher Should Be Able To Do.
Let us know what we missed on twitter or facebook.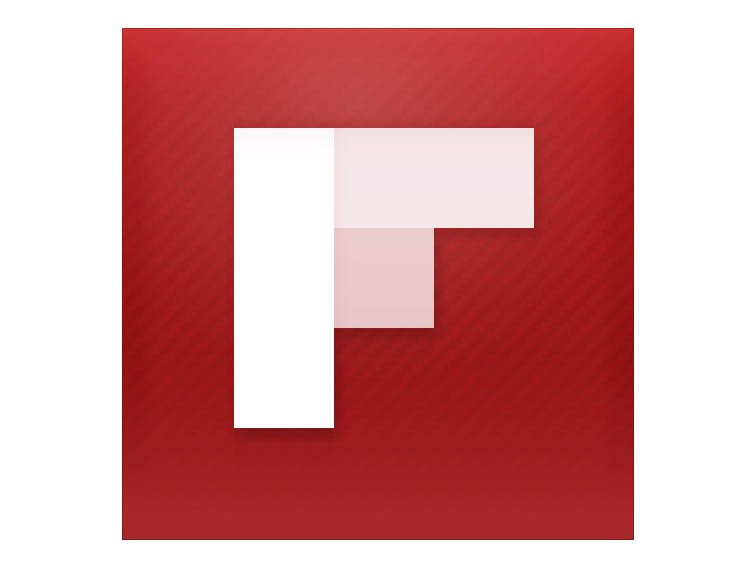 1. RSS or Social Readers (e.g., Flipboard)
While Google Reader is going the way of the dodo, social readers like Feedly and Flipboard continue to surge in popularity because they're attractive, accessible across devices, and make it easy to skim large amounts of information at once.
Why Every 21st Century Teacher Should Be Able To Use It
Extracting data from the internet is like trying to listen to the subtle melody of a Korn song. Tools like twitter, facebook, and Flipboard can act as a kind of volume control (if you'll allow a mixed metaphor) so that you can hear what you want, when you want.
2. Google+ Communities
Google+ is the awkward social media thing from the search engine giant that everybody's heard of but few are unsure exactly what to make of. It never took hold like facebook, but what has? And even facebook has to reinvent itself constantly to stay relevant (if not annoy users).
Why Every 21st Century Teacher Should Be Able To Use It
So what's the big deal for educators? Cloud-based communities that can be as open or closed as you want them, available on any smartphone or mobile device.
You can share documents, publish videos, socialize project-based learning artifacts, communicate with colleagues, send messages, participate in threaded discussions, and interact with families and community members in a social media setting. And the best part? You can make groups open or closed, giving you control over the transparency of data and interaction.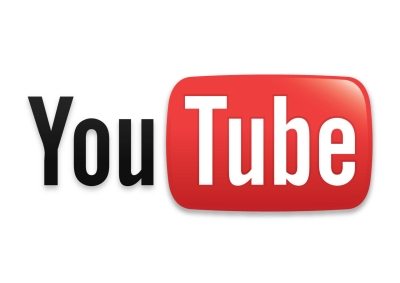 3. YouTube Channels
By far the most consistently underrated digital learning tool we see, YouTube Channels have evolved YouTube from a steaming cesspool of mixed garbage, to a serious distribution tool for any kind of content—academic or not. So much so that important academic ideas such as the flipped classroom, blended learning, and the Khan Academy are literally based around its distribution model.
Why Every 21st Century Teacher Should Be Able To Use It
The formula is simple.
People love videos, so YouTube allows people to consume billions and billions of videos every single day.
While many of these are of cats trying to shake tape off of their paws, many of them are not. And by allowing anyone—from niche experts to general educators—to create channels of their own to curate and share digital media content, it's probably the tool with the single greatest potential to transform the learning in your classroom.
As whimsical or substantive as the content you find (like apps),for film, video, or music, and dead simple to use, YouTube is capable of enabling self-directed learning, academic direct instruction, full-on test preparation (if that's your thing), or authentic project-based learning, and absolutely deserves a spot in any 21st century teacher's classroom.
4. iTunesU
While MOOCs haven't yet found significant traction in K-12 public education, iTunesU has quietly operated under your nose for years now offering quality course materials for every possible content area. And being that it is part of the Apple and iTunes ecology, it gives you—and students—direct access to a sleeping giant in edtech: podcasts.
Why Every 21st Century Teacher Should Be Able To Use It
Whether you use it for a flipped classroom, blended learning environment, for project-based learning, or to personalized learning for struggling or gifted learners, it is essentially an online course catalogue of diverse academic content. While it may be more complex than turning a student loose on iTunesU, properly implemented the education materials found here are simply too good to ignore.
5. Cloud-Based Word Processors (e.g., Google Drive)
Cloud-based word processors were a boon to teachers frustrated by smallish floppy disks, lost flash drives, or school network-based storage drives. With cloud-based word processors, students can collaborate on writing pieces from anywhere, save comments, and curate all steps of the writing process in digital portfolios (in this case, literally a simple digital folder).
Whether you use Google Drive, Zoho Documents, Microsoft Word online, or something else entirely, cloud-based word processing—and their sister presentation software, spreadsheets, concept mapping tools—are absolutely indispensable for the 21st century teacher.
6. Dropbox (or other file-sharing platforms)
Dropbox is one of hundreds of ways to backup, store, and share files on the internet.
Why Every 21st Century Teacher Should Be Able To Use It
This one's simple: You need a way to backup files and share media, and whether you use Dropbox or the more direct approach of an app like dropcanvas, this is the kind of function you'll undoubtedly need. And if you never do–if you have never needed to send or receive a large file ever, this is a sure-fire sign you may be under-utilizing the internet's potential.

7. Evernote
At first blush, Evernote is just a simple note-saving tool with categories, tags, and an app everyone keeps talking about. But if you think of the possibilities, you'll quickly see why.
Why Every 21st Century Teacher Should Be Able To Use It
Organize anything. Literally anything.
Take pictures of papers or learning products.
Save web screenshots.
Take quick notes.
Use it as a word processor in a pinch.
Organize by notebook, literary genre, class, student, academic year.
Use the mobile app, your web browser, or the computer-based app.
Some people use Evernote for a few days and are underwhelmed by its lack of flash, but Evernote is whatever you want it to be, and that kind of flexibility makes it the perfect tool for the 21st century teacher.
8. Pocket
Pocket is a natural response to the inundation of good stuff you find on a daily basis across the interwebs. If you see something and don't have time to read it—or did have time and want to "keep it" (in your digital pocket, presumably), if you have the bookmarklet on your tool bar, you simply click the button and it's available for later reference across any mobile or non-mobile device.
Why Every 21st Century Teacher Should Be Able To Use It
Elegantly and functionally curating information is a digital literacy skill everyone can benefit from.
9. Zotero
Zotero is a tool that quite simply makes research more functional and organized.
Why Every 21st Century Teacher Should Be Able To Use It
By allowing you to save academic research artifacts with a single click, with access to a library of citation support materials, Zotero reminds us all that citing sources is more complicated than a hat tip, and collecting those works cited pages are an important part of the academic and social learning process. Anything that makes this formerly cumbersome process more streamlined deserves a spot in your browser.