A Mentoring Model For Socioeconomically Disadvantaged Students
contributed by Karim Abouelnaga
I was raised in Long Island City, Queens by immigrant parents who knew very little about the public education system. As a result, I went through some of New York City's most struggling public schools. At the time, I wasn't aware of the struggle, nor would I have believed it if you told me.
During my freshman year of college, I started researching the achievement gap for a scholarship I was trying to win. Little did I know that the research I was doing in 2010 would be the foundation for Practice Makes Perfect (PMP).
When we started thinking about what a comprehensive summer education program should look like, we wanted to find a way to provide students with remedial support with the main driver of the knowledge being an older student. And not just any older student, an older student that is familiar with their neighborhood – either living directly in it or attending school there. That way they could empathize. In most cases, I figured the quality of life is similar for kids living in the same neighborhoods (there are always exceptions).
Once we decided it was a good idea, we had to come to terms with the realities. One of the pieces of literature I read on the education level of inner-city students was that there were 8th graders with rising 5th-grade reading levels. Through my own personal experience, I also realized there was a drop-off in focus as many of my peers who were higher-achieving were swayed down a different path that didn't involve a focus on academics. Despite the fact that we were going to use higher achieving students in those neighborhoods, we figured we would pair our scholars with 9th graders.
In theory, it seemed like a great idea. The mentors shouldn't struggle with the content. And in practice, it worked even better. The scholars saw the mentors as cooler older siblings. They were close enough in age that they could relate to them, but also far enough in age that they would respect them. Similarly for the mentors, they saw the scholars as younger siblings and became invested in their success. And as their teachers, they took the success and setbacks of their scholars personally.
Today, we pride our success in the relationships we are building between our students and mentors. We build trust between the students and that translates into academic gains. Our schools are incredibly well-positioned to implement near-peer mentoring programs throughout the year as our primary and secondary schools are built with a least three years and at most 13 years spanning from the youngest to the oldest students.
Why not take advantage of our older students while they are there?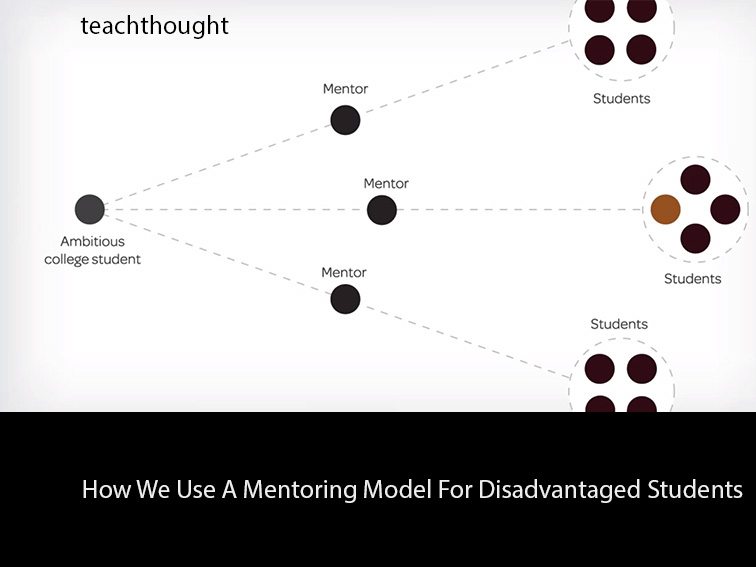 About Practice Makes Perfect
Practice Makes Perfect is a comprehensive summer education program with a proven "near-peer" model to support students from kindergarten through college matriculation. Our programs pair skills development for younger students with leadership development, career training, and college prep for older students. Through a unique multi-relational approach, Practice Makes Perfect strategically matches academically struggling elementary and middle school students with older, higher-achieving mentor peers from the same inner-city neighborhoods. Trained college interns and certified teachers supervise the "near-peer" relationship for a five-week, full-day academic experience.
Practice Makes Perfect addresses inequities in socioeconomically disadvantaged neighborhoods over the summer. Research has found that two-thirds of the ninth-grade achievement gap between lower and higher-income youth can be explained by unequal access to summer learning opportunities. Students from low-income areas lose between 2.5 to 3.5 months of academic learning each summer, while their affluent peers are making academic gains.
How We Use A Mentoring Model For Disadvantaged Students