25 Of The Best Research Apps For iPad & Android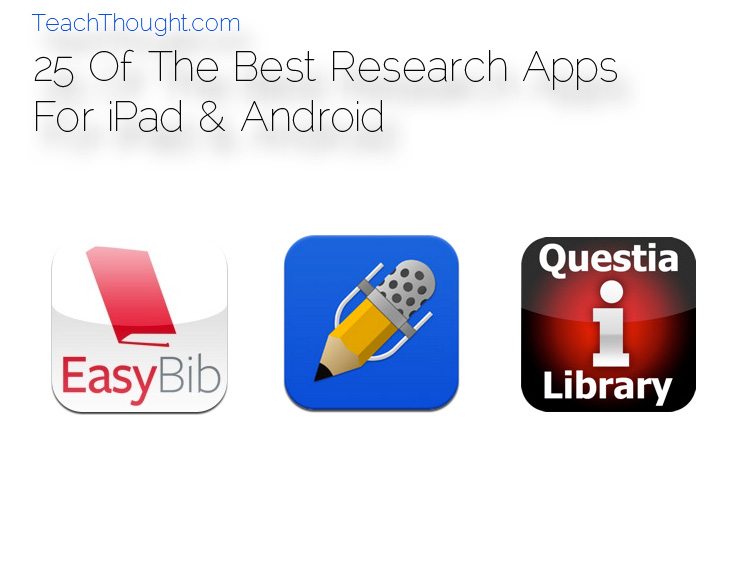 25 Of The Best Research Apps For iPad & Android
Out of all the reasons to use a tablet or smartphone in the classroom–or the library–mobile research might be among the most natural.
Whether a student is…
…Google'ing, Wikipedia'ing, facebook'ing;
saving a resource, taking a picture of a page so they don't have to check out the whole book, or sharing a pdf with themselves from one account to another;
seeing if the National Archives, twitter, or Questia makes more sense for what they're looking for;
need to ask a peer, a teacher, or a community member about the best source for a certain data point or tidbit;
need to ping reddit, Google+, or instagram community to see what important guiding question they're failing to ask…
Using a tablet–whether from Apple, Google, or Windows–is often the most seamless way for them to do so.
Coupled with a pencil and a notepad, a tablet or smartphone–and all the apps and networks they give you access too–can make for a powerful combination. Below are 25 of the best research apps for iPad and Android to get you–and them–started.

25 Of The Best Research Apps For iPad & Android
Curated by TeachThought, 25 of the best research apps for iPad and Android.
25 Of The Best Research Apps For iPad & Android