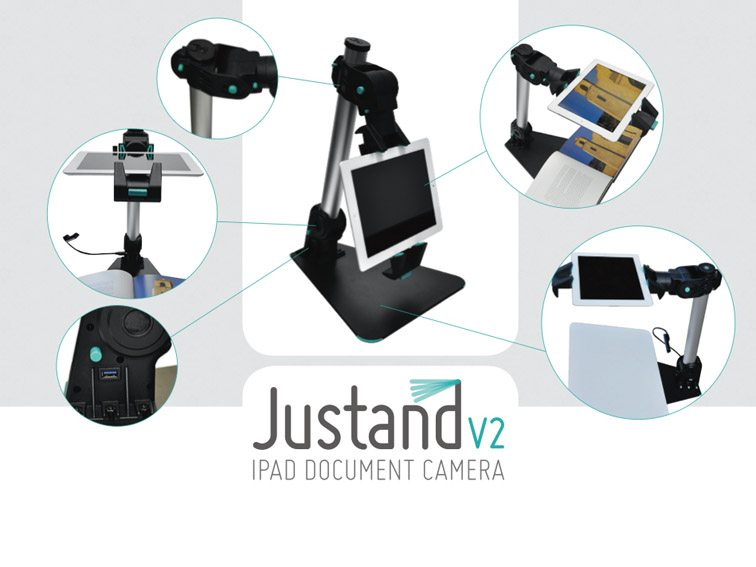 How To Turn Your iPad Into A Document Camera
Document cameras are incredibly helpful devices in the classroom.
While they seem like a comparatively dated technology in the midst of the smart apps and wearable technology we see today, document cameras remain sturdy, reliable, and useful technology pieces to use in a variety of ways. With a simple twist of a knob, almost anything can be magnified and projected as an image on to the nearest screen (or wall), including:
Student writing

Teacher modeling of writing

A diagram, concept map, or drawing

A writing prompt
A rubric
Model text annotation
Model working out a math problem
An anonymous example of student work
Insects
Small, detailed physical models
While document cameras are great ways to be able to grab something spontaneously and share it with the class, it does require you to actually have one. And they're not cheap. Chances are, if you've got one, you have to share it with other teachers, which makes it something you can't count on having, so you just plan to be without it and rarely use it even if you do have one.
But if you've got an iPad, there's a way.
Camera Stand
If you've got an iPad, the next thing you'll need is a stand.
It may not seem like you'd need a camera stand, dropping your iPad would not be cool. Which is where some kind of stand, like the Justand V2 stand seen in the video below. One of these will cost between $89 and $139, depending on options, which is almost as much as a low-end document camera. So what's the point of using an iPad as a document camera, considering the hassle and minimal savings?
Mainly, the apps. A document camera will project a basic image. If that's all you need, a low-end camera might be your best bet. But if you want to the ability to record video, use advanced app features, or even have the ability to use augmented reality apps (which may or may not be useful to you, depending on what you're projecting), then an iPad begins to make more sense.
The version 2 of the stand is also portable, while many document cameras need to be plugged in to work.
The Apps
iPad? Check.
Stand? Check.
Now you need the apps.
One of the easiest ways to use your iPad as a document camera is a stand, and AppleTV. We've talked before about how the combination of an iPad and AppleTV can create a more flexible classroom, and a mobile iPad document camera is one of those ways. It's also one of the more expensive if you don't already have it, so you may need to take a look at 7 ways to mirror your iOS screen.
You can also check out 22 iPad & AppleTV Presentations apps as well.
Other Details
What kind of adapter you'll need–if any–depends on your exact setup. Check out learninginhand.com's excellent post here. (In fact, check out the entire site. We just found it this evening–lots of great iPad tips and tools.)
How To Turn Your iPad Into A Document Camera