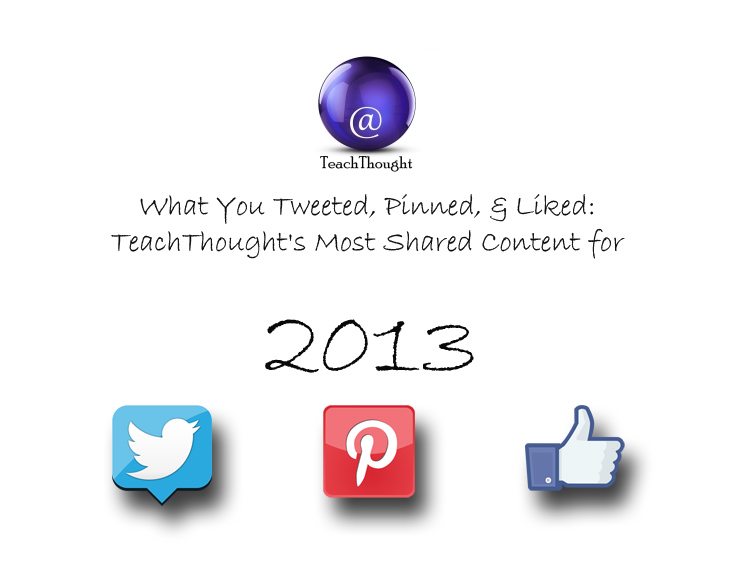 What You Tweeted, Pinned, & Liked: TeachThought's Most Shared Content Of 2013
2013 was a big step for us.
Our team had taught in the classroom for years, but in terms of serving education with thinking and resources about teaching and learning, 2013 was our first full year after launching late in the summer of 2012.
And the response from you has been incredible. You'll see some changes this year as we continue to streamline and grow how we serve you, but for now we want to say "thank you" for growing with us. And as a quick look back, here are–in no certain order– our 13 most shared posts of 2013 according to our analytics.
Here's to even an better 2014 for education. We can't wait to show you what we have in store!
What You Tweeted, Pinned, & Liked: TeachThought's Most Shared Content Of 2013