12 Of Our Best Articles About Remote Teaching And Learning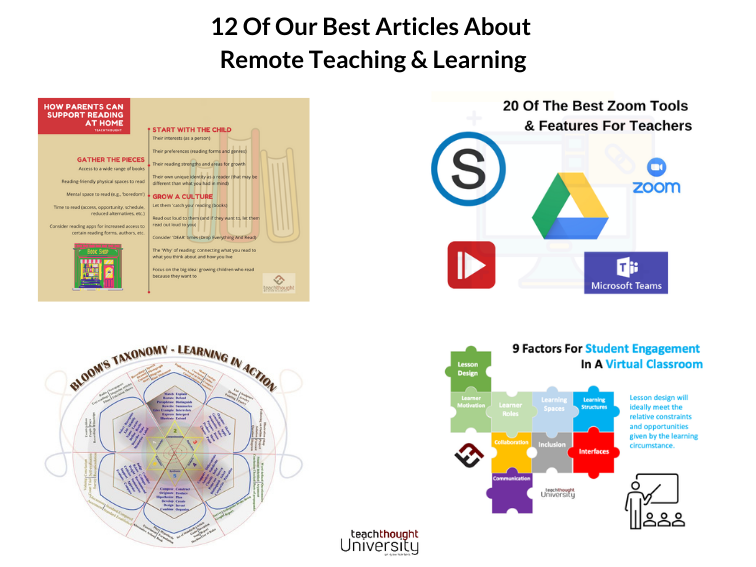 12 Of Our Best Articles About Remote Teaching And Learning
by TeachThought Staff
While remote teaching and learning weren't invented in the last 12 months, they certainly took center stage in education for many parts of the world.
Of course, helping teachers 'adjust' to remote teaching isn't enough. Collections of tools and apps and strategies are a start. Maybe some tips for teachers and parents? A refresher in blended learning for those able to meet in person intermittently? A look at principles of engagement in a virtual classroom? These are some of the articles about remote teaching and learning that we've been able to create.
See also 30 Of The Best Remote Teaching Tools
In a physical classroom, the beginning, middle, and end play important roles but with more flexibility and opportunities for collaboration. Likewise in remote teaching and learning, there are consistent and critical opportunities that can be used to plan digital lessons and remote teaching activities.
Below are some thoughts, tools, and tips to manage remote teaching–along with one at the end that focuses on the kinds of ideas here that you can bring with you back into the physical classroom–whenever that is possible.
12 Of Our Best Articles About Remote Teaching And Learning